Used Lighting, Grip and Camera Equipment For Sale
All prices are negotiable.
Equipment is sold as is with no warranties. All equipment has been tested and is in working order.
For purchase inquires, call or text 662-736-8837 or email [email protected]
6' x 6' Frame
$125
1 Available

Includes:

4x 6' x3/4" Square Tube

4x 3/4" Corner

2x 3/4" Flip Flop Baby Pin

1x Allen Wrench

1x Hardware Bag
Kino Flo 4' 4Bank Lights
$350
6 Available

Purchase two and 4 extra bulbs!
Includes:

1x Kino Flo 4Bank Shell

1x Head Feeder Cable

1x 4Bank Ballast

1x Lollipop

1x Louver

4x 4' Tungsten Bulb

4x 4' Daylight Bulb
Kino Flo 2' 4Bank Lights
$325
3 Available

Purchase two and receive 4 extra bulbs!
Includes:

1x Kino Flo 4Bank Shell

1x Head Feeder Cable

1x 4Bank Ballast

1x Lollipop

1x Louver

4x 2' Tungsten Bulb

4x 2' Daylight Bulb
Arri L10-C RGB LED Light
$3500
1 Available

Includes:

1x Arri L10-C with only 397 hours on it!

1x PowerCon Power Cable

1x 5 Piece Scrim Set w/Carrying Case

1x Barndoors

1x Hard Rolling Case
Scorpion 2 Light Kit
$200
1 Available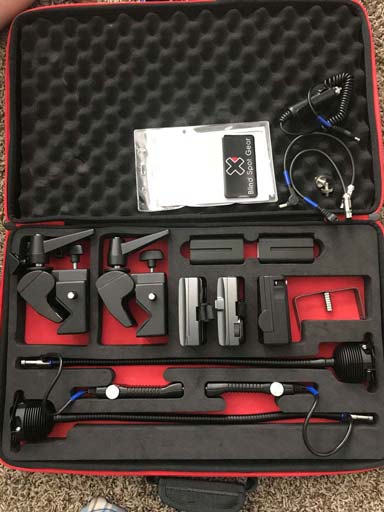 Includes:

2x Scorpion Lights

2x Battery Pack with Cable

4x Batteries

1x Battery Charger

1x Hot Shoe Mount

2x Super Clamp

2x 1/4"-20 Adapter

1x Magnet Set for Attaching Gels

1x Rosco Gel Set
Mole-Richardson Super Softlite 2K Tungsten Light
$250
2 Available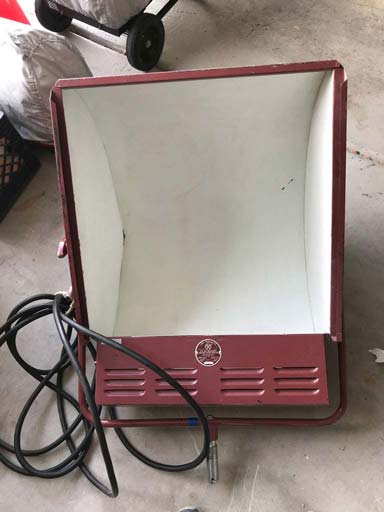 Includes:

2K Light

2 1kw Globes (more available upon request)
Atomos Connet S2H Converter
$30
1 Available, lightly used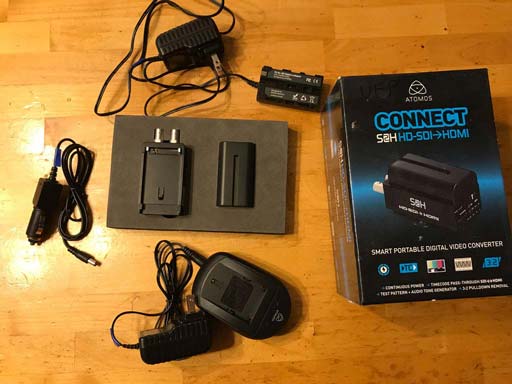 Includes:

1 S2H Converter

1 Power Supply

1 NP-F 550 Batteries

1 Battery Charger

1 Car Power Adapter
F&V 7" MeticaFM 7 Monitor
Includes Pelican Case and Batteries!
$200
1 Available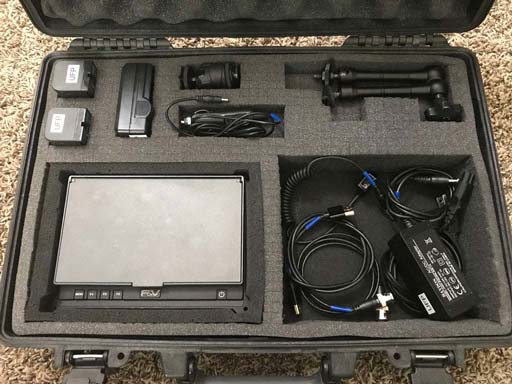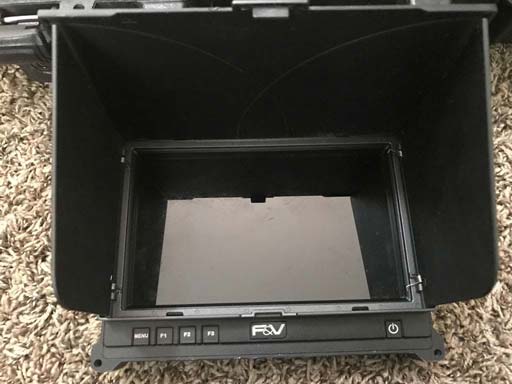 Includes:

1 7" Monitor

1 7" Articulating Arm

1 Shoe Mount

1 Power Supply

1 Car Power Adapter

1 D-Tap to Tally Cable

2 NP-F 750 Battery

1 Battery Charger

1 3' HDMI Cable

1 22" SDI Cable

Pelican Case