< Products
---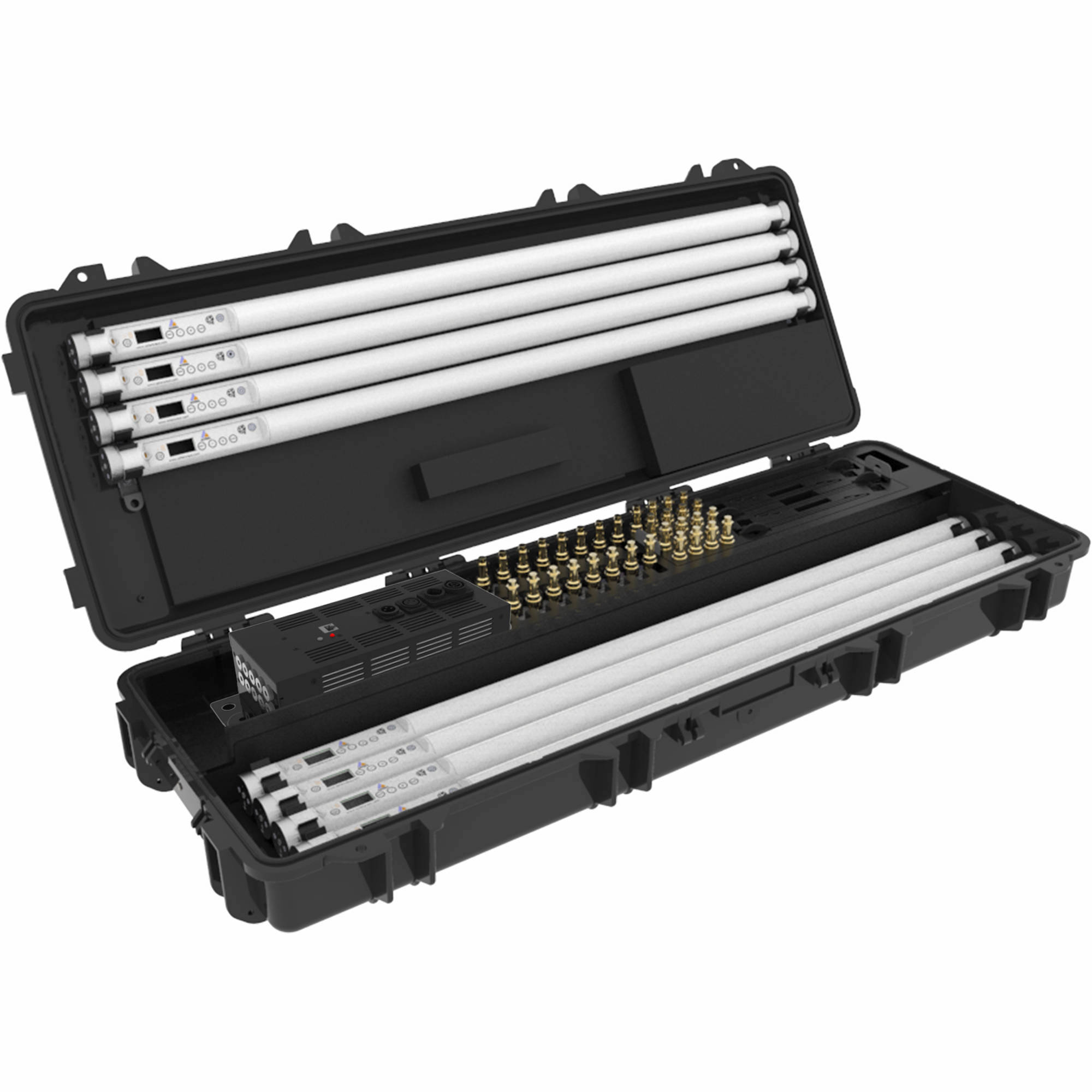 Astera 8 Titan Tube Set with Charging Case
Day Rate: $140.00
Quantity Stocked: 1

The 4' Astera Titan Tube is a must have for any film set. With built in batteries, the Titan Tube makes for fast setup and tear down. Each light fixtures supports pixel mapping with 16 individual pixels. This kit comes with multiple mounting options for each light to include a stand for floor mount, baby pin for stand mount and eye bolt for a hanging option. Or just hold it in your hand! The included hard case allows you to charge all 8 tubes while inside the case.
For control, each tube can be controlled from the tube itself or through the AsteraApp that can be downloaded for Apple or Android (this app is included with all of our iPads). With built-in lumen radio and DMX, can be quickly linked to the AsteraApp via the Astera Box.

Check out the Titan User Manual for complete information about the operation of these lights.
8x Titan Tube LED Light
16x Eye Bolt
16x Holder w/ Cotter Pin
16x Screw-in Spigot
8x Floor Stand
8 x DC Connection Cables
1x PowerCon Cable
1x Titan Tube Charging Case
| | |
| --- | --- |
| Power Consumption | 48 W |
| Light Output | 2900 Lumens |
| Color Temperature | 1,750 K to 20,000 K Variable and Full RGB |
| Dimming | 0% - 100% |
| CRI | 96 |
| TLCI | 96 |
| Pixels | 16 |
| Run Time @ Full Power | 20 Hours |
| Charge Time | 3 Hours |
| Weight (each tube) | 3 lbs |