< Products
---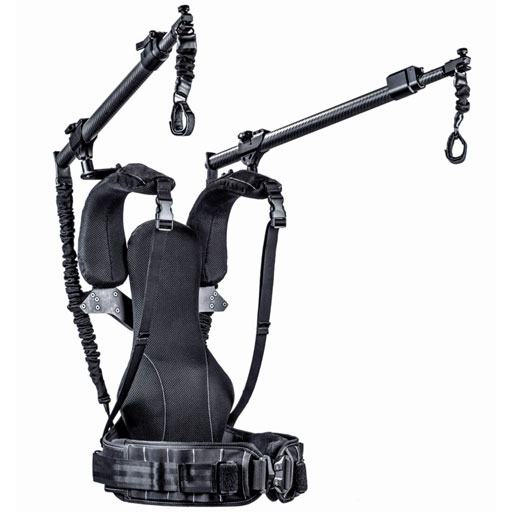 Ready Rig GS with ProArms
Day Rate: $50.00
Quantity Stocked: 2

This Ready Rig comes with the ProArms, giving you more reach to get those low angle and high angle shots.
Gimbals are a fantastic tool to get smooth moving shots, but they can be heavy. Take the weight off your arms with this backpack support rig. This rig was specifically designed for gimbals and includes two carbon fiber rods that mount to the handle bars. Multiple tensions adjustment points allow you to customize your rig to your liking.
The Ready Rig accepts playloads between 30-40 lbs and the included ProArms telescope from 23-37". Each arm sports 1/4"-20 and 3/8"-16 mounting points for external monitors.