< Products
---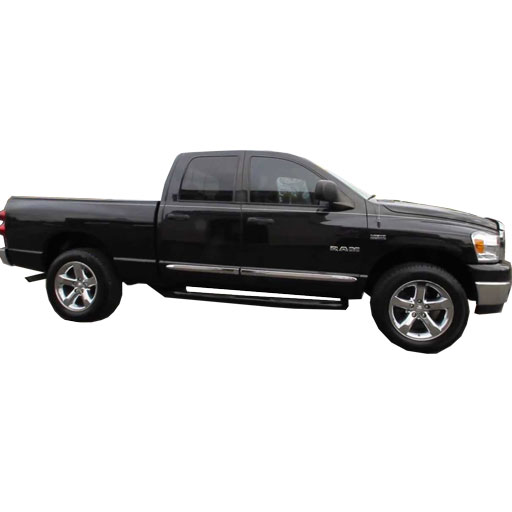 Pickup Truck - Dodge Ram 1500
Day Rate: $75.00
Quantity Stocked: 1

IMPORTANT: This item requires production insurance. Vehicle will not be released to you until a valid insurance certificate is presented and verified. You can email insurance certificates to [email protected]. Insurance can be purchased through Athos Insurance.

Dodge Ram 1500 3/4 ton pickup truck. Truck has a 5.7 liter Hemi V8 engine and as capable of pulling all of our trailers.
Price includes 200 miles per day or 600 miles per week. Additional miles are charged at $0.30 a mile. Fuel is not included. Vehicle must be returned with a full tank of gas (unleaded).
Engine
5.7 Liter 345-horsepower Hemi V8
Towing Capacity
8,750 lbs
Seats
6
Other Specs
Tow Overdrive
Four-Wheel Drive
Miles Per Gallon (Towing)
10 - 13
Miles Per Gallon (Not Towing)
14 - 16
Fuel
Unleaded Gasoline